Grace

Challenge to design a dance center
OVERVIEW
'Grace' is an architecture design competition that aims to invite ideas for a cultural dance center that can contribute to the promotion of local dance forms. Dance is one of the forms of cultural expression of human civilization. These cultural forms protect the traditions and values of a society and pass on stories and beliefs to generations. Cultural expressions also become a shared aspect of a community, strengthening a sense of collective identity. Similarly, they communicate the cultures of a region to the world. The competition encourages designers to create a structure that can act as a forum for learning and exhibiting cultural dance forms for locals and tourists alike. It also makes you ponder on how physical spaces can facilitate the expression and dissemination of local cultures.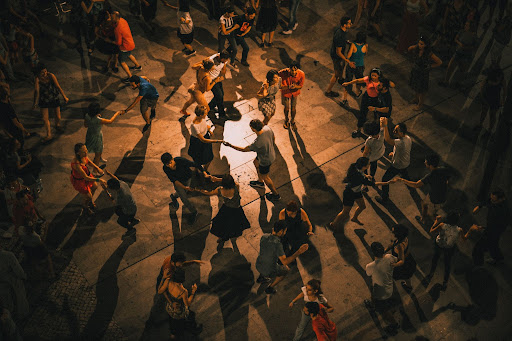 Fig: 1 - Dance is a popular cultural activity that brings people together in communities.
Dance - a way of communication
Our culture is a social aspect that exists beyond our biological being. It is a unique result of the location and historic moments over time, thus it is evolutionary in nature. Cultural expressions are the soul of our humanity, and they represent various traditions, stories, beliefs, and values. Culture survives in society through tangible expressions in the form of music, dance, art, and so on.
Dance is a creative practice that uses the human body as an instrument of cultural expression and communication. The way culture is embodied in physical and tangible forms, in any society, similarly, the style and story of the dance are embedded in its movements. When norms and traditions of culture were expressed in routines, cultural dance forms emerged in history.
How are cultural dance forms surviving in contemporary times?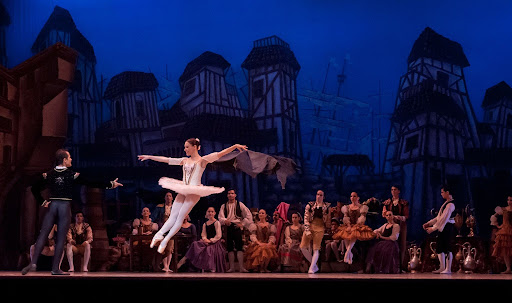 Fig: 2 - The stage set and ambience play an important part in intensifying the act and influence of the performance.
Dance - a reflection of cultural identity
Dance represents a cultural story - of a time that existed in history. The storytelling of cultural dance is what distinguishes it from the contemporary dance forms. Since stories are occurrences in periods of time, their presentation is with instruments and movements that are unfamiliar to the current generation. The appreciation of cultural dance forms has been decreasing in modern society. The expression of one's culture is an important part of identity and values. It can give us the ability to embrace both our likeness and differences with other people on a deeper level, by sharing, learning, and partaking more in cultural events and traditions. Cultural dance forms can communicate a culture's identity, fostering unity in the larger community. People need to appreciate the contributions of all cultures to the fabric of our society. An outlet must be created so that the locals, as well as outsiders, can immerse in the experience of the distinctive dance culture of a particular region.
How can a physical space emulate local culture?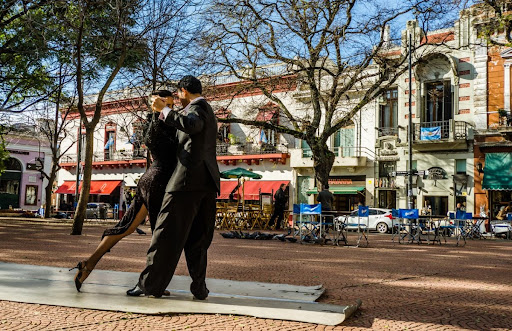 Fig: 3 - Cultural dance forms find a place in the local streets and neighbourhoods. (Credits: Australis)
Dance center
Brief: The challenge of the competition is to design a cultural dance center that is used as a learning and performance space by locals as well as other visitors.
The spaces should be designed to accommodate all dance-related activities. The space aims to promote the local dance forms endemic to the region by creating a forum for its exhibition to citizens. The multi-functional spaces can be altered and used for a range of activities.
The cultural center will animate the neighbourhood area and be a landmark for social engagement. It must be accessible to all users and the spatial design must provide comfort and convenience for professionals, spectators, and enthusiasts.
The aim of the design competition is to design a centre that shows movement in architectural form as well as its spaces. The design must consider the local context and its constraints. The local dance forms and cultural history can be taken as an inspiration for the design of the structure.
Design objectives
Concept: The design of form and space can be inspired by dance forms and local culture.
Landmark: The visual impact must be exemplary with standout features.
Balance: Privacy and interaction must be guided in the layout as per the nature of the activity. The balance between aesthetics and functionality, as well as open, semi-open, and closed learning spaces.
Context: The design must respond to the (existing) site conditions. The wider socio-cultural, economic and environmental settings are to be considered in the design approach.

Site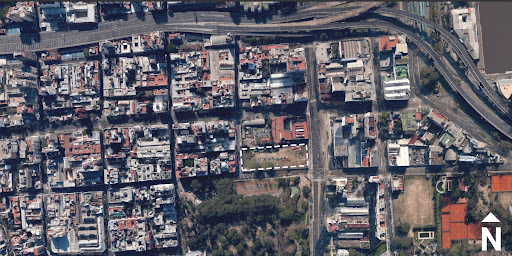 The site is in Buenos Aires, Argentina. It is a multicultural city and is a popular destination for immigrants and tourists around the world. Dancing is a staple of the local culture in Argentina. Buenos Aires is an epicentre of the tango dance form and other cultural dances rooted in Latin culture. The dance forms in the region have been influenced by immigrants around the world.
The site is located in the neighbourhood of San Telmo. It consists of commercial establishments and the locality is enriched with street murals and art galleries. The tourist attraction of Plaza Dorrego with street performers attracts tourists every weekend. Upscale dinner venues are incorporating live dance shows to promote culture, which makes the area suitable for this typology.
Site area = 7086 sq.m
Height restriction = 9 metres
Ground coverage = 50%
Max FAR=1
Setbacks (as per CAD plan)
Coordinates =

34°37'29.6"S 58°22'06.5"W
Area Program
The following programmatic outline is the point to begin your design at. The maximum areas to be provided for different activities are mentioned below. You can add more functions and activities in relevance or modify the given design program.
Dance studios (5 nos/60 sq.m each.), Bath with sauna and fitness ~ 400 sq.m
Dance club, Auditorium (performance space) ~ 500 sq.m
Café, cafeteria, restaurant ~ 200 sq.m
Specialist store, Office spaces, administration ~ 300 sq.m
Apartment for choreographers ~ 300 sq.m
External studios, open-air theatre, courtyards, and other outdoor spaces to be incorporated.

Explore more competitions under Cultural Architecture
Competitions similar to Grace